Quality Event Flooring
Quality Event Flooring Systems provides nationwide, full-service, portable flooring rentals and sales for the special event market including concerts, festivals, sporting events, weddings, and more. With over 50 years combined expertise in the event industry, Quality Event Flooring can provide all of your flooring needs on time and on budget. With strategically located depots and multiple shipping and logistics resources, your project's success is ensured. Click on the links below to view recent projects or learn more about our event flooring products and applications.
Quality Event Flooring Systems Protects Park for the 2018 NCAA Football Championship Celebration
When Solomon Group was tasked with producing concerts and other festivities in historic Centennial Park in downtown Atlanta, they required a temporary flooring product that could handle heavy vehicle traffic while protecting the pavement and lawn areas during the extended project timeframe. Atlanta's winter weather can be quite varying from freezing temps with sleet and ice to hot and sunny within a day or so. Therefore, whatever flooring was laid down had to perform in extreme circumstances, which made QEFS's I-Trac Drivable Flooring the perfect choice.
Quality Event Flooring Welcomes Neel Vasavada
Quality Event Flooring Systems, a nationwide, full-service provider of flooring rentals and sales for the event marketing industry announces the addition of Neel Vasavada in the role of Sales/Operations manager. This role expands Quality Event Flooring's ongoing commitment to expanding our industry footprint and providing the best products and services available.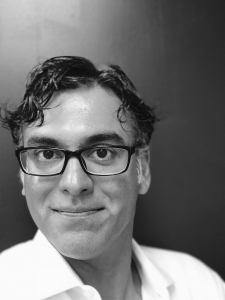 Neel Vasavada brings robust industry experience to the role, having spent the past five years growing the event flooring business. In the roles of Managing Director and Business Development, he's overseen development of logistics, service, operations and financial management. Vasavada has a proven track record of leadership, effectively managing projects at the largest festivals and stadium concert tours in North America.
Quality Event Flooring Systems continues to expand our industry reach in conjunction with our parent company Quality Mat Company, the largest supplier of industrial wood matting products in the world.
Expansion Has Begun in Florida!
Quality Event Flooring Systems (QEFS) has made a commitment to expand our business footprint and locate inventory and personnel near our customers. With that, we have opened a new depot/yard in Ocala, FL. This facility has offices, showroom, and 26,000 sq. ft. of indoor storage along with 7 acres of improved outdoor storage area.
So all you Southeastern U.S. planners, promoters, stadium managers, contractors and hotel managers; we are ready to serve all your temporary flooring or turf protection needs. You will have access to ample inventory in new condition to make your event successful on every level. Inventory will be drivable and non-drivable turf protection, 4×8 Q-Lite access mats, plywood (on grade and scaffold elevated) flooring; all for dry rent or professionally installed by the QEFS floor team.
Recent Projects