Jack Daniel's Music City Midnight: New Year's Eve in Nashville
Music City hosts the annual New Year's Eve Celebration at the Bicentennial Capitol Mall State Park in Nashville, TN. This unique event and location was paired with a unique company and products to ensure 2020 would arrive without any surprises; Quality Event Flooring Systems (QEFS) was entrusted with all ground support matting for the event.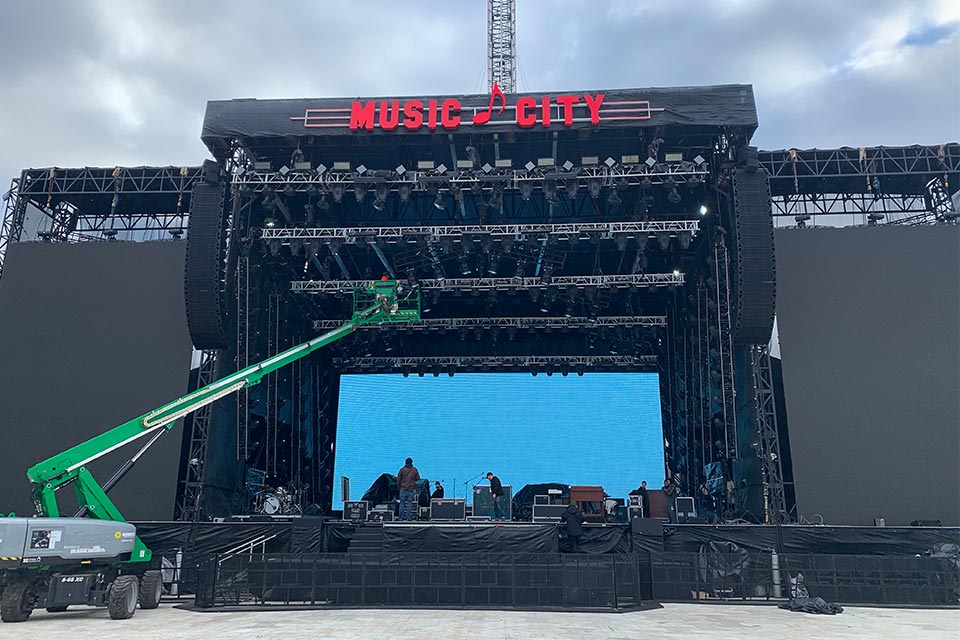 When the lineup for the event includes Keith Urban, Jason Isbell & the 400 Unit and others, having a solid, uniform and stable floor throughout the extended installation is critical.
QEFS installed over 147,000 sq. ft. of I-Trac during 2 days of intense rain, but the saying, "the show must go on" is an understatement. Our team assembled the stadium floor and field cover and utilized floor cleaning machines to keep the surface, show ready for entertainers and party goers.
2020 was welcomed by 200,000 plus with 6 hours of bourbon, blues, fanfare, fireworks and the signature midnight Music Note Drop®. Happy New Year's to all!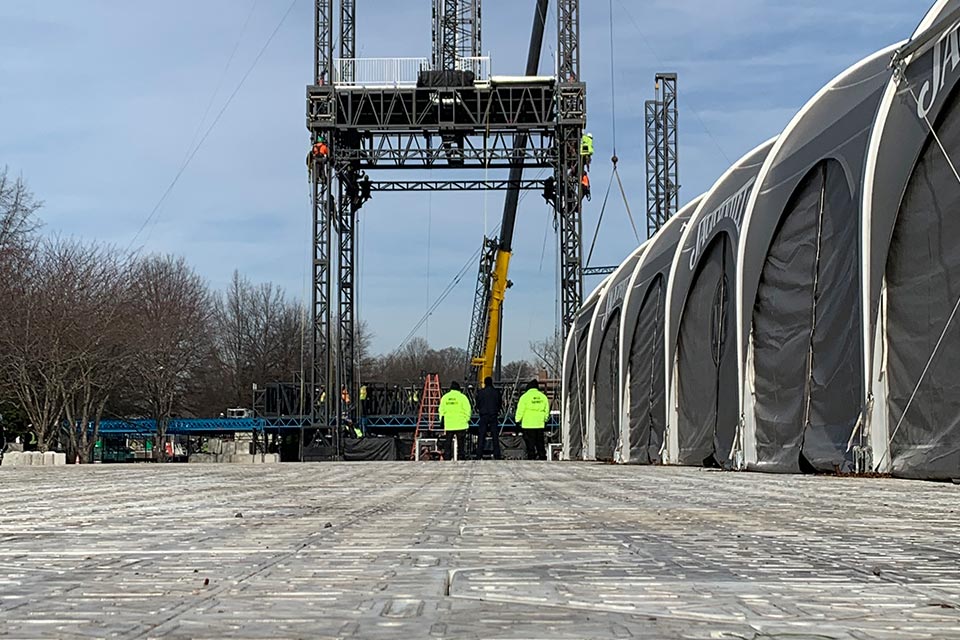 QEFS extracted all of the gear in record time allowing the city to operate normally in the new decade. The city managers, event planners and promoters were all impressed with the professionalism and passion from the entire QEFS team, we know how to perform when the stage needs to be set!
About Quality Event Flooring Systems
Quality Event Flooring Systems provides nationwide, full-service, portable flooring rentals and sales for the special event market including concerts, festivals, sporting events, weddings, and more. With over 75 years combined expertise in the event industry, Quality Event Flooring can provide all of your flooring needs on time and on budget. With strategically located depots and multiple shipping and logistics resources, your project's success is ensured. Click on the links below to view recent projects or learn more about our event flooring products and applications.
Contact
For more information, call Quality Event Flooring Systems at 1-800-227-8159.