FOX News Channel, the parent company of Fox Sports, understood that fumbling during the biggest game of the year was not an option. Therefore, they drafted Quality Event Flooring Systems (QEFS) to handle the ground protection matting for Super Bowl LIV.
QEFS installed over 110,000 sq. ft. of I-Trac matting on Ocean Drive in Miami near the Clevelander Hotel for FOX News & Sport's production studios. The QEFS team worked diligently and safely in the congested South Beach area to ensure the project and all personnel were performing at their best.
QEFS embellished the matting installation with custom logos, turf and carpet finishes to enhance the visual broadcast experience which 103 million viewers witnessed.
It was evident to the client that the QEFS team had practice its drills which eliminated any onsite turnovers. The client was extremely impressed how all aspects of the project was managed by QEFS. Congratulation to the Kansas City Chiefs for the Super Bowl victory.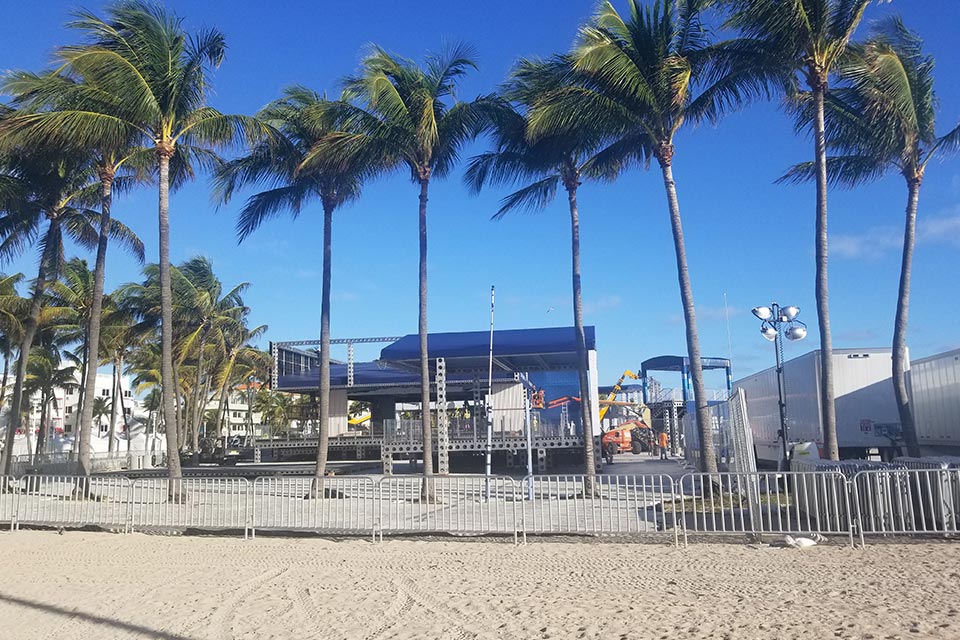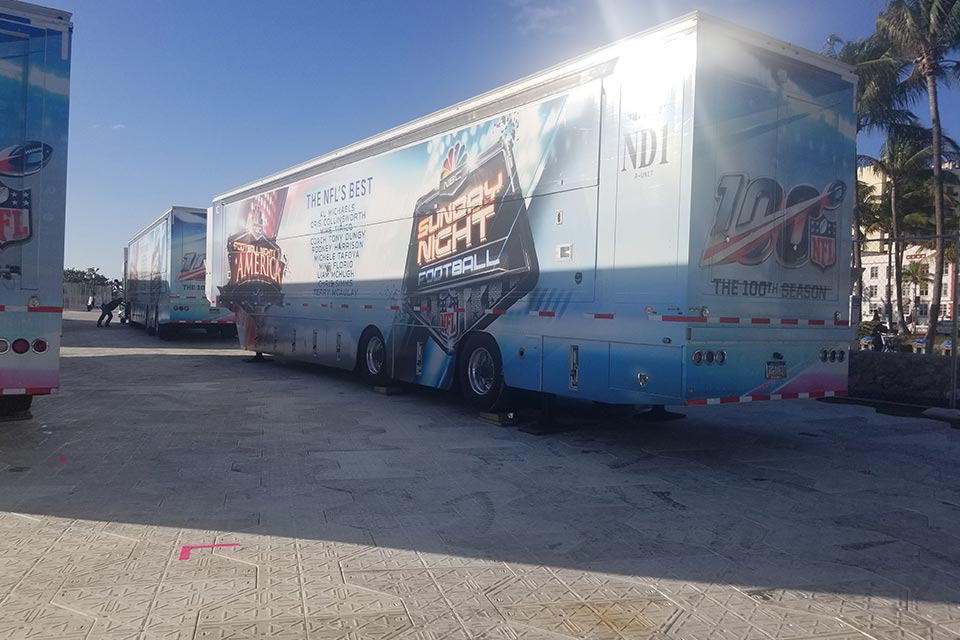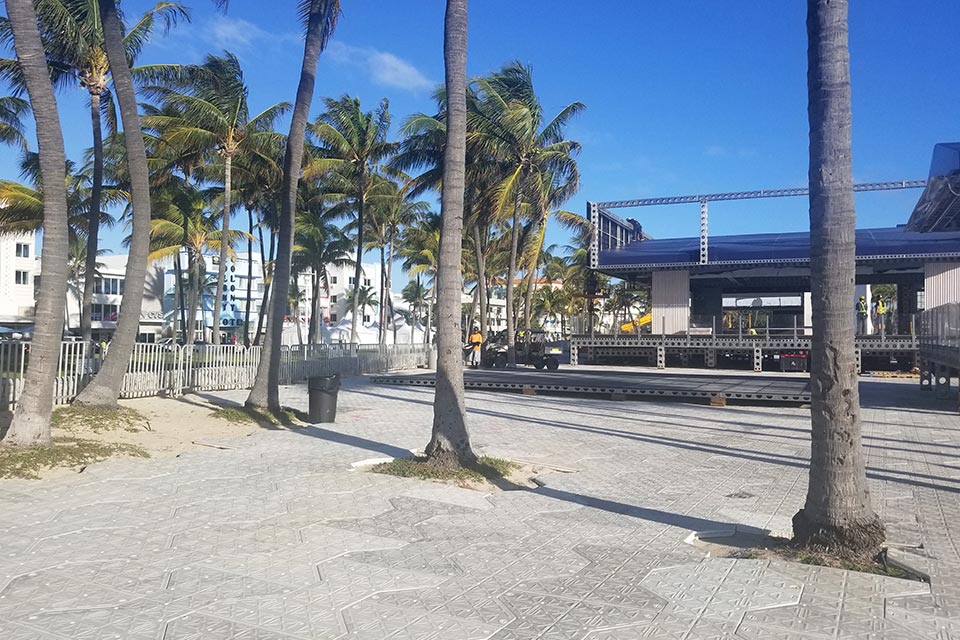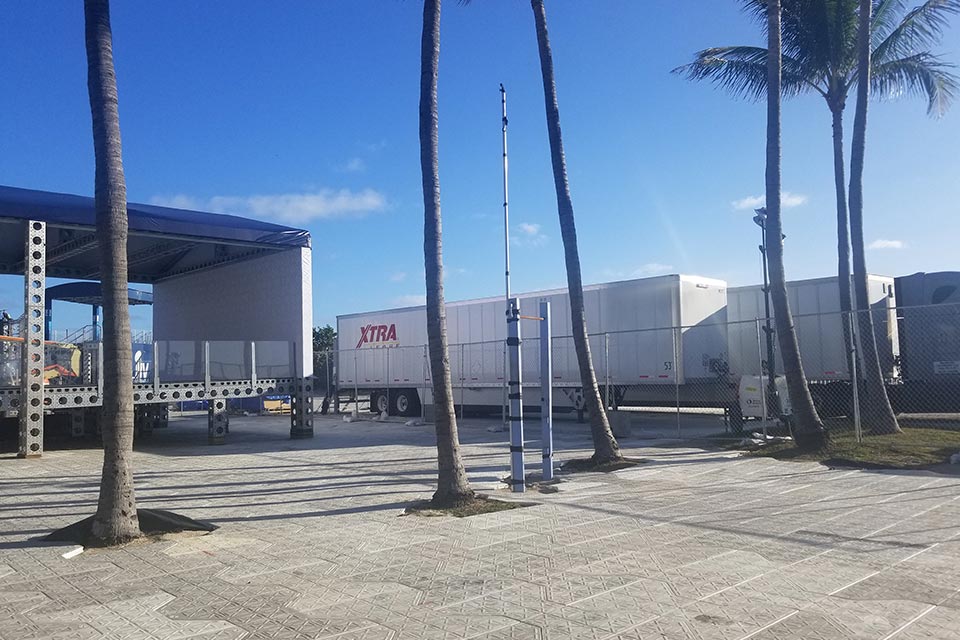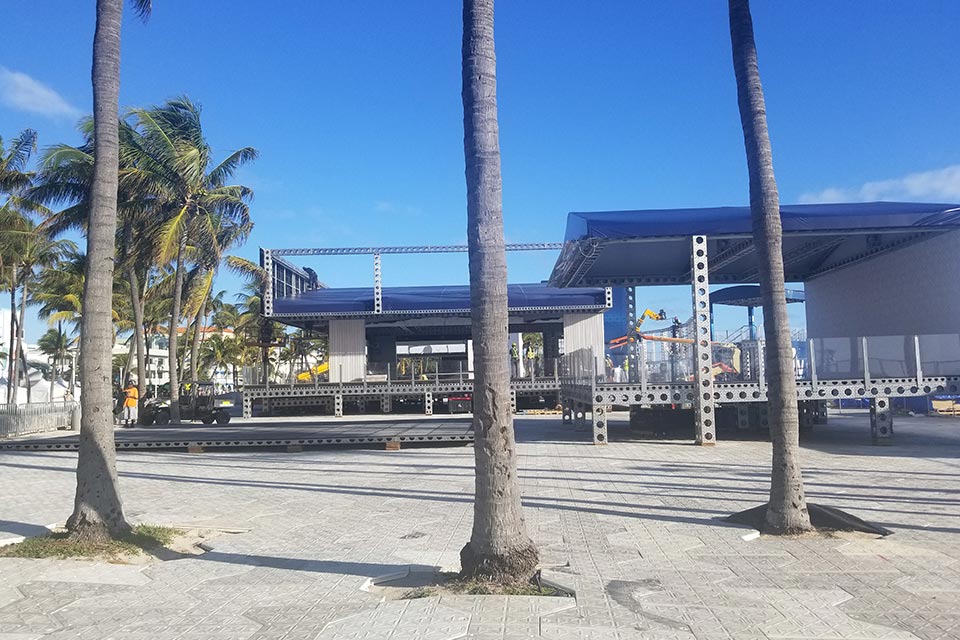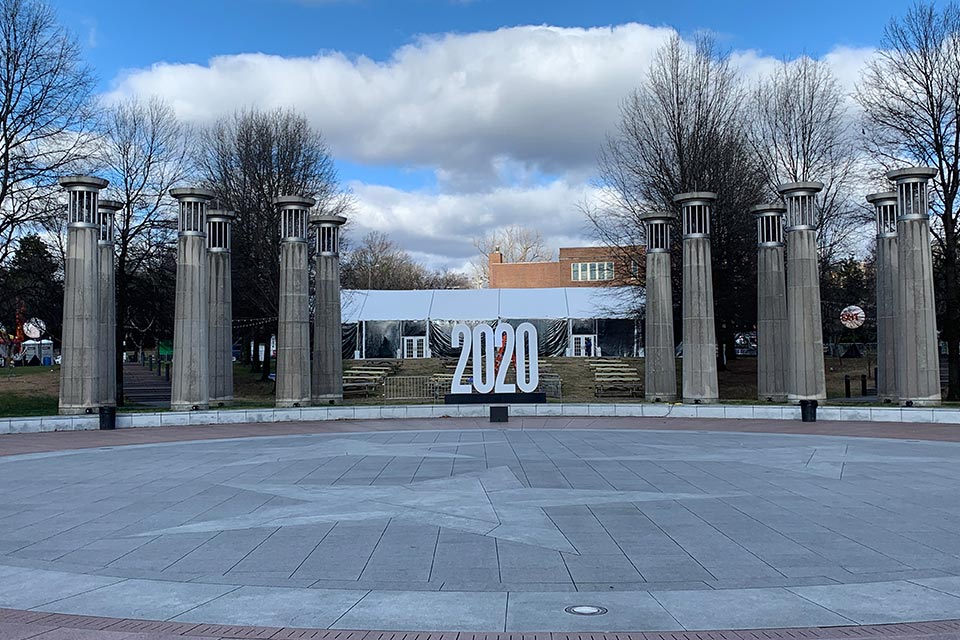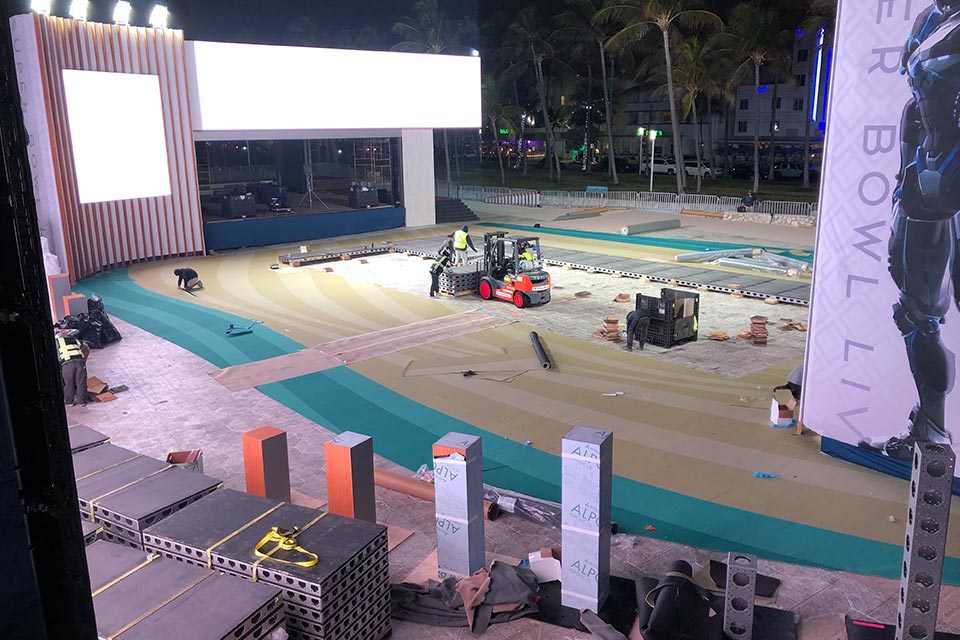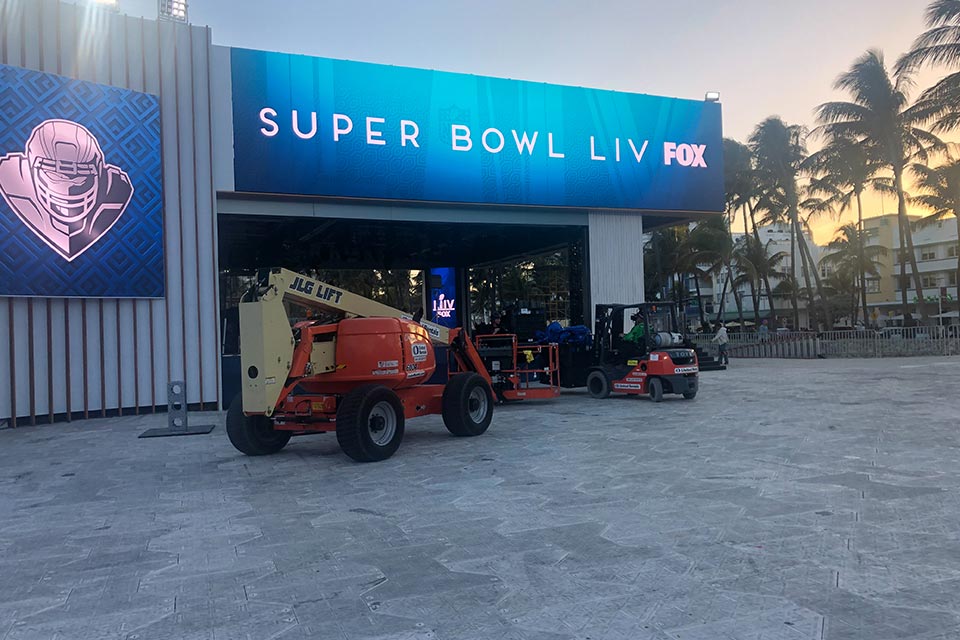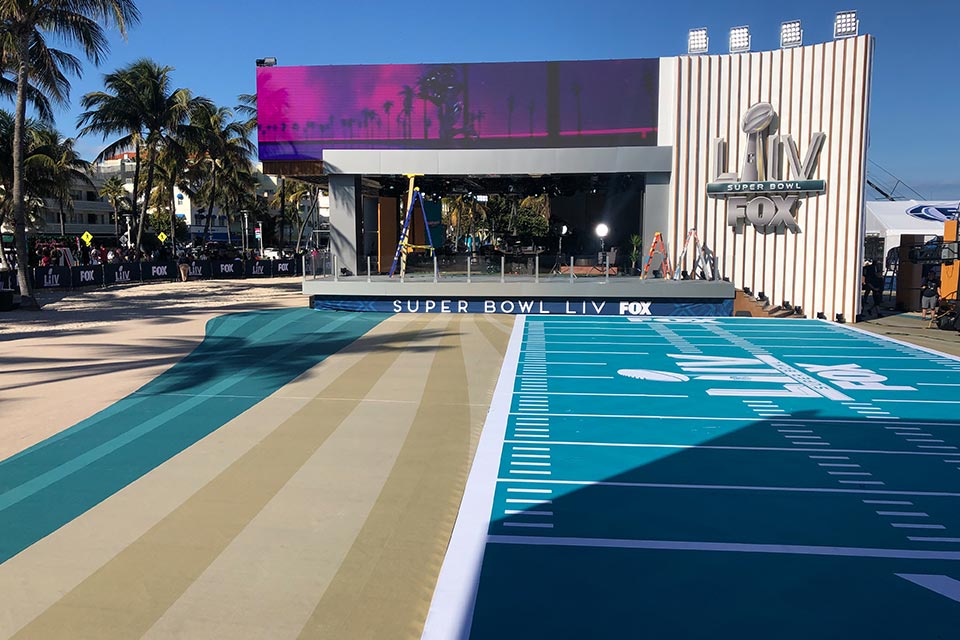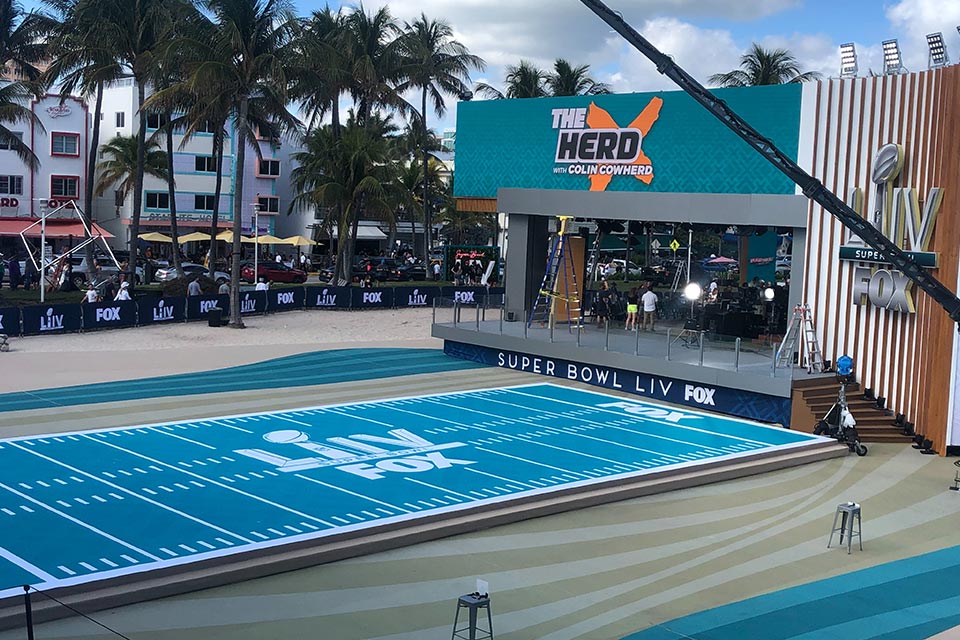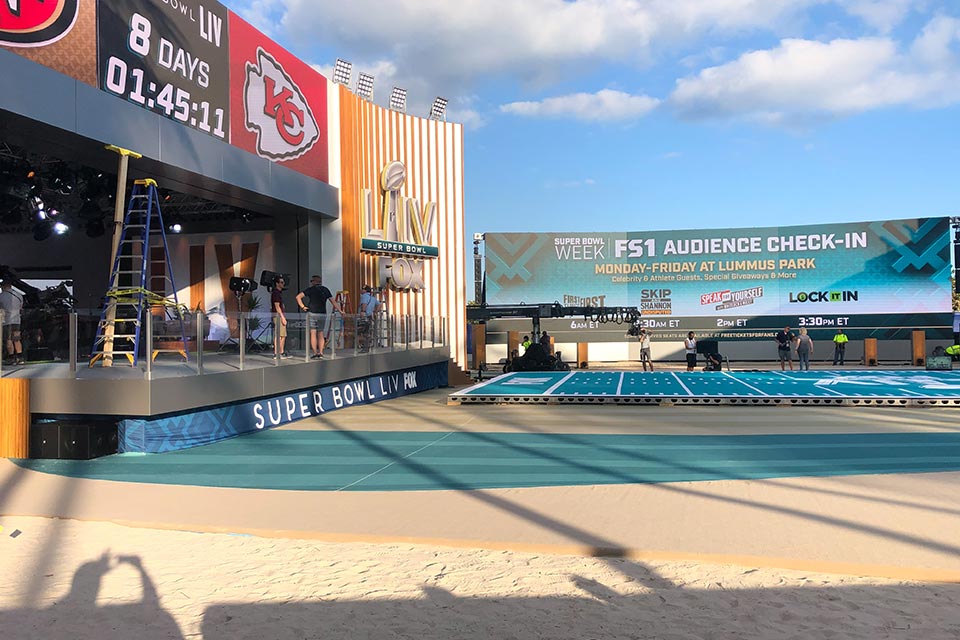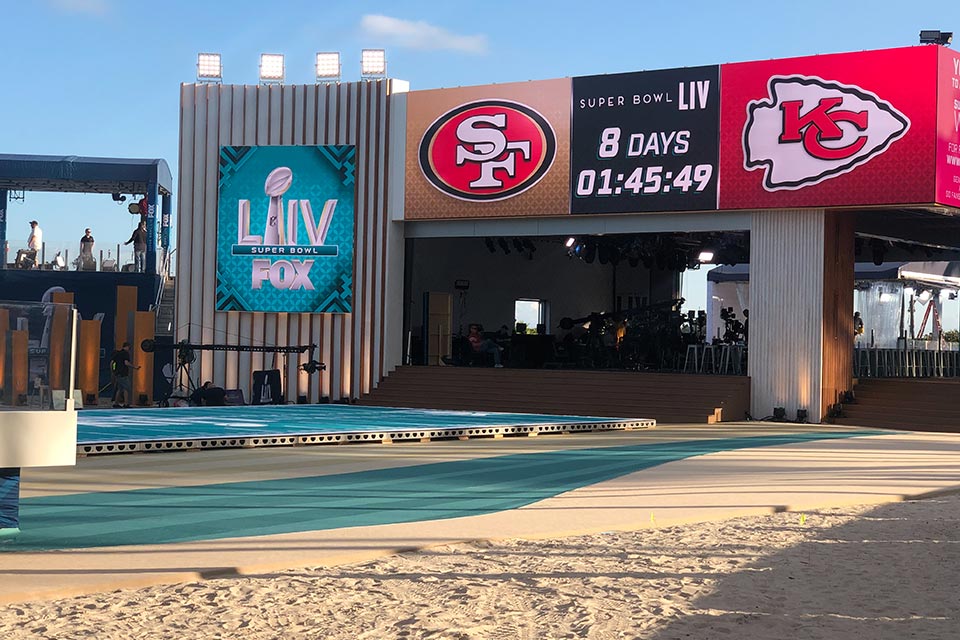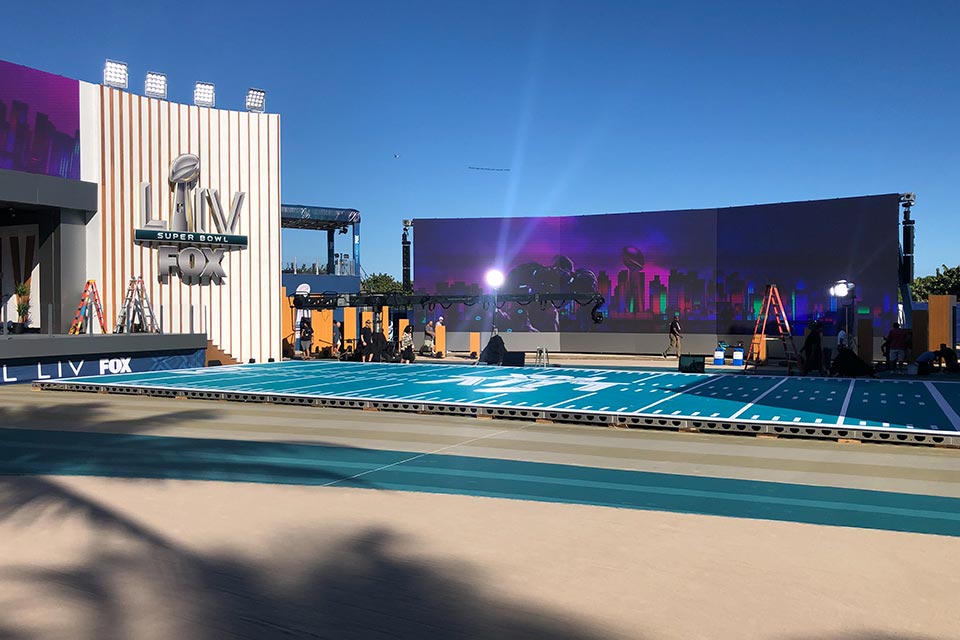 About Quality Event Flooring Systems
Quality Event Flooring Systems provides nationwide, full-service, portable flooring rentals and sales for the special event market including concerts, festivals, sporting events, weddings, and more. With over 75 years combined expertise in the event industry, Quality Event Flooring can provide all of your flooring needs on time and on budget. With strategically located depots and multiple shipping and logistics resources, your project's success is ensured. Click on the links below to view recent projects or learn more about our event flooring products and applications.
Contact
For more information, call Quality Event Flooring Systems at 1-800-227-8159.