Quality Event Flooring Systems Kicks Off 2018 Stadium Concerts with Shows Featuring The Eagles & Jimmy Buffet
Live Nation had 2 distinct flooring challenges with The Eagles & Jimmy Buffet in Florida. In Orlando, Camping World Stadium's artificial turf demanded a flat-back product that would protect the field while giving the production team maximum access and mobility. In Miami, the combination of natural grass and planned events immediately following the concert meant that the field needed to look the best it could – even after being driven and walked on in Florida's rainy / hot conditions. Quality Event Flooring rose to the occasion with our industry-leading I-Trac and Supa-Trac drivable flooring.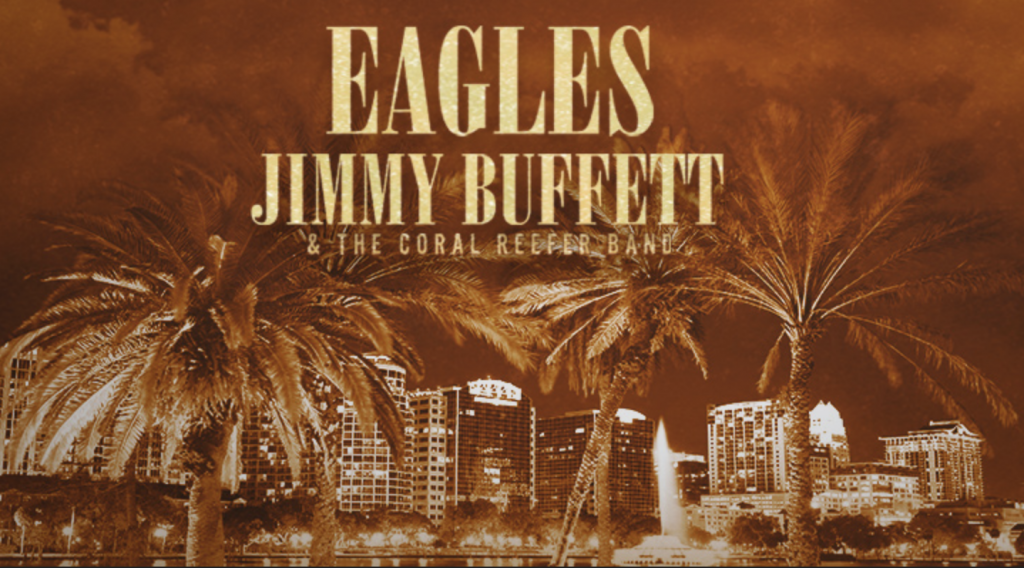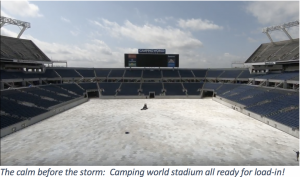 Florida is famous for sunny 80+ degrees with torrential downpours – happening within the same hour. Covering entire fields while dealing with changing conditions takes experience, and QEFS's team of professionals was up to the challenge. QEFS laid down over 100,000 sq.ft. in each venue, working closely with the production, staging suppliers, and stadium management to make sure everyone's needs were met in the most timely fashion possible.
Check out this amazing flyover of the finished floor in Orlando. QEFS is proud to be working with a wide variety of sports stadiums to provide the best products and services this summer, stay tuned for more!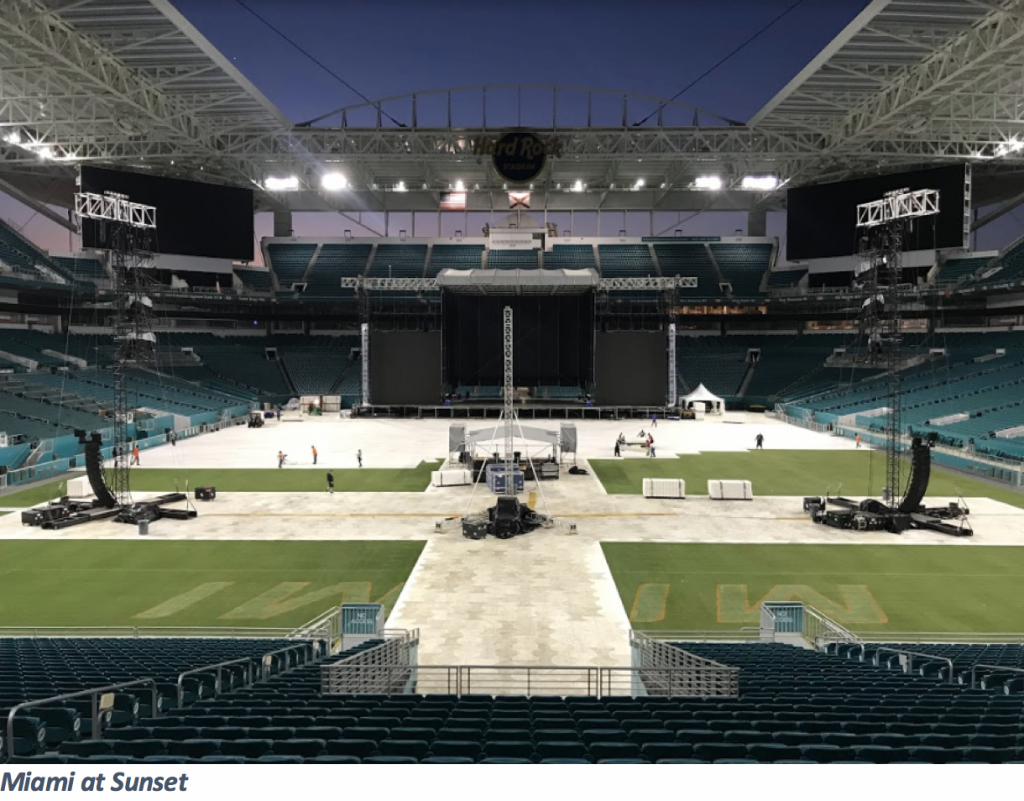 About Quality Event Flooring Systems
Quality Event Flooring Systems provides nationwide, full-service, portable flooring rentals and sales for the special event market including concerts, festivals, sporting events, weddings, and more. With over 75 years combined expertise in the event industry, Quality Event Flooring can provide all of your flooring needs on time and on budget. With strategically located depots and multiple shipping and logistics resources, your project's success is ensured. Click on the links below to view recent projects or learn more about our event flooring products and applications.
Contact
For more information, call Quality Event Flooring Systems at 1-800-227-8159.