Thank You for a Banner Year!
We couldn't have had the continued success without the support of venues, tours, production companies, promotors, government agencies, tent companies, labor teams and many more! We're really excited about the upcoming season, but before we send 2018 into the history book, let's review the season, by the numbers: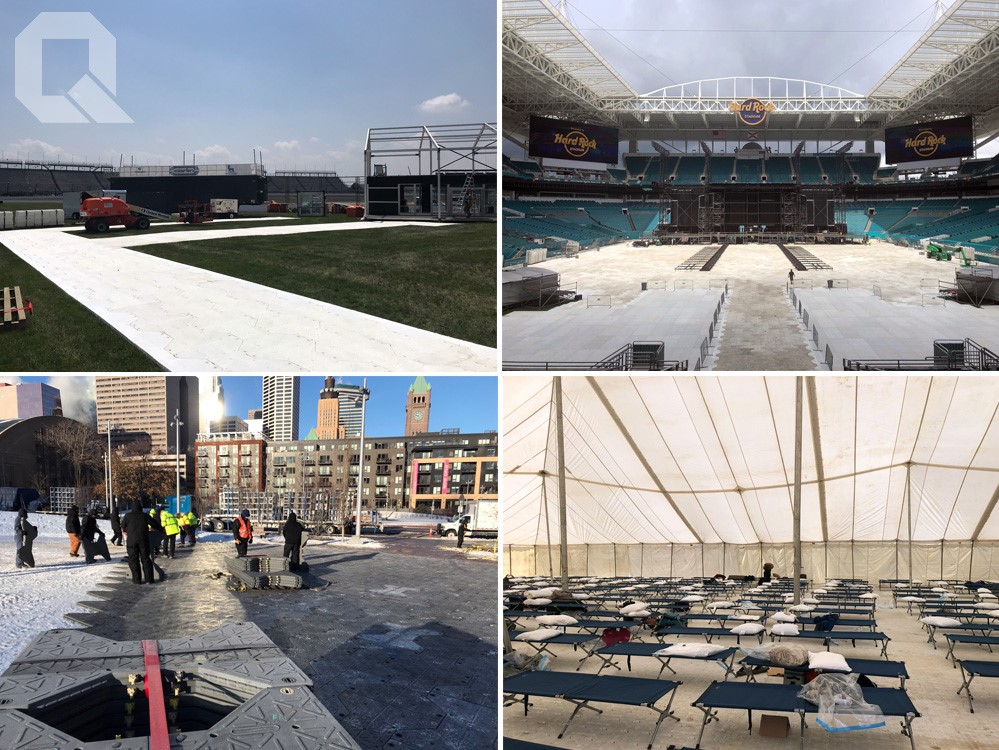 Total Events: 120+
Stadium Shows: 35+
Highest attended Stadium Productions: Shows for every one of the top 5 artists.
Number of Depots: 10 (and growing)
Square Footage of flooring: Over 2 million and growing!
We, here at Quality Event Flooring Systems, are excited about the years to come, and look forward covering your event! Call us for assistance in planning or a quote, let us know how we can help.